Removable headboard and footboard in material injected in polyethylene.


Base of rectangular steel tube covered with high resistance thermoplastic material.


Mattress platform structure of steel and mattress platform articulated of 4 sections, covered of high impact radiotransparent thermoforming ABS.


Two pairs of side rails in material injected in polyethylene, with independent movements, movable by gas piston system, allowing to be kept above and below mattress platform, and with safety lock.


Patient digital controls at the internal sides of the head section side rails.


Nurse digital controls at the external sides of the head section side rails and at the footboard with general control of bed movements, including locking of the movements CPR and Trendelemburg with a single command.


Stainless steel I. V. Pole with adjustable height, adaptable at 4 corners of the bed.


Bumpers at the 4 corners of the bed.


150 mm diameter casters with centralized braking system, allowing free movement toward all directions, directing two casters for long courses, and total braking. Luminous indicator of brake actuation at the supervisory membrane.


Built-in scale eliminates the necessity of removing the patient for weighing, and has an easy handling digital control on the external part of footboard. Through a single command the weight of the patient is maintained and it is possible to include or remove accessories on the bed or on the patient. Weighs the patient in any position.
| | |
| --- | --- |
| External Dimensions | 2,15 x 1,10 m |
| Internal Dimensions | 1,90 x 0,90 m |
| Height Adjustable | 0,50 until 0,73 m |
| Capacity | 250 kg |
| Others | Angle indicator of movements |
ELETRICAL:
| | |
| --- | --- |
| Motorization | 4 shielded motors with end-of-stroke protection |
| Main Voltage | 110/220 volts |
| Frequency | 50/60 Hz |
| Secondary Voltage | 24 volts - 2 A |
| Rechargeable Battery | Unit 24 V - 1,2 Ah |
| Others | Mechanical release for motor protection |
Alarm for bed abandonment


Capacity 350 kg


Foot extender


Radiotransparent drawer under back section


Side rails at all mattress platform extension


Steel or stainless steel mattress platform


Perforated mattress platform


Nocturnal illumination and nurse calling


Fifth wheel directional


Quick Release system for back section (Mechanical CPR)


Abdominal compensation system


Drainage bag holder


Support for oxygen cylinder


Other diameter of casters


Other dimensions


Other thicknesses and diameters of metal sheets and tubes
| | | | |
| --- | --- | --- | --- |
| Back | Fawler | Knees | Vascular |
| | | | |
| 70° Mín. | | 20° Mín. | |
| | | | |
| Trendelemburg | Reverse Trendelemburg | Sit | High-Low |
| | | | |
| 0° - 12° | 0° - 12° | | |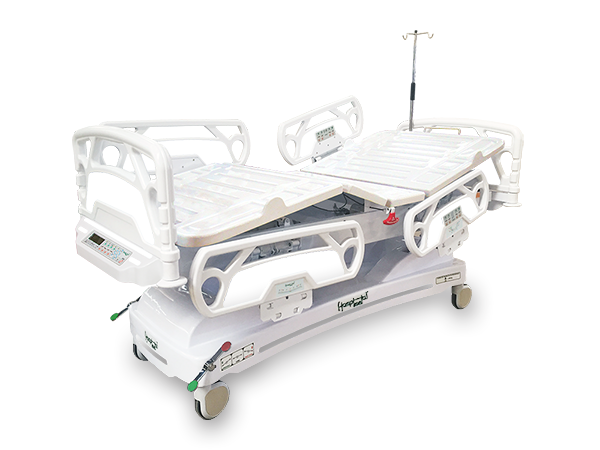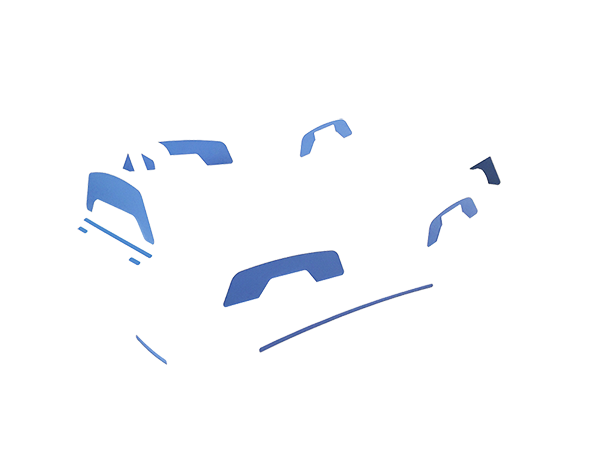 DECORATIVE DETAILS

L.115
(Azul Francês)

L.004
(Azul Neon)

L.012
(Azul Cobalto)

L.110
(Verde Claro)

L.131
(Verde Oliva)

L.108
(Ovo)

L.120
(Branco)

L.010
(Cinza Talar)

To change the visualization, click at the desired color